Royston ANPR cameras challenged by anti-CCTV groups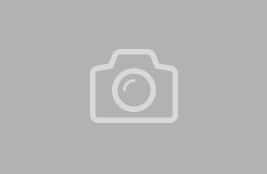 Civil liberties groups are challenging plans to locate permanent automatic numberplate recognition (ANPR) cameras in a Hertfordshire town.
The cameras, which record vehicle registration numbers, will be installed in Royston later this month.
Privacy International, No CCTV and Big Brother Watch say the cameras are an invasion of public privacy.
Hertfordshire Police claims Royston is an important location for catching driving offenders and other criminals.
'Logging every journey'
But the civil liberties groups have written to the Information Commissioner's Office (ICO) questioning the legality of the cameras.
The groups say the use of ANPR by the police in the UK has not been as the result of any parliamentary debate or Act of Parliament.
"Retaining this information for up to two years constitutes a gross invasion of the public's civil liberties," said Daniel Hamilton, from Big Brother Watch.
"We believe the public have a right to go about their daily business without central government essentially logging every single journey they make.
"This kind of system isn't about preventing crime, it's about building up a database which can be used at a later stage," claimed Mr Hamilton.
ANPR cameras check numberplates against existing databases to see if the vehicle is linked to crime, untaxed or uninsured.
The cameras flag-up suspicious vehicles to police who will then stop it and investigate.
'Public support'
Insp Andy Piper, ANPR manager at Hertfordshire Police, said the cameras, which are being financed by local businesses and Royston Town Council, are an "invaluable tool" and have the support of the public.
"We work closely with the ICO to ensure we adhere to national guidelines around ANPR.
"We use ANPR to target criminals and unsafe drivers, not law-abiding motorists, and have caught hundreds of burglars, robbers, uninsured drivers, drug dealers and other serious criminals," he said.
"For law-abiding drivers, the numberplate details are kept, under strict guidelines, for two years before being deleted.
"We won't access this information unless the registration is linked to crime, disorder or an unsafe vehicle."
Insp Piper described Royston as a "location of importance on the borders of Hertfordshire and Cambridgeshire, with people from those counties and from Bedfordshire also travelling through the area".
http://www.bbc.co.uk/news/uk-england-beds-bucks-herts-13789111