High Speed Cameras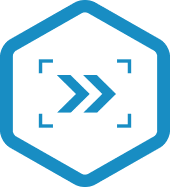 Normal CCTV video or Television is filmed and played back at between 24 and 30 frames per second. High-speed cameras can film up to a million frames per second by using specialised image sensors and memory.
Using this technique one can stretch one second to more than ten minutes of playback time (super slow motion). High-speed video cameras are widely used for scientific research, military test and evaluation, and industry.
Examples of industrial applications are filming a manufacturing line to better tune the machine, or in the car industry the crash testing to better document the crash and what happens to the automobile and passengers during a crash.
What is available?
High Speed Camera Systems are available as both portable devices for troubleshooting around the factory or fixed for analysis of specific equipment.
TroubleShooter is the world's first truly portable high-speed camera that goes where you go.
Do you need to:
Slow down high speed manufacturing lines for detailed analysis of part or process movement
See breakage and part / process damage at less than 1% of full speed
Analyse your process in micro detail
Record up to 1000 frames per second
Available for purchase or rent on a daily / weekly / monthly basis, with or without an operator.
See the cameras in action
Click and image to watch footage from various high speed cameras: