Intruder Alarms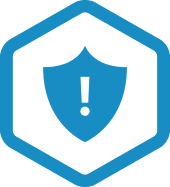 Honeywell Galaxy Alarm Panel and Accessories Grade 2 and above for vulnerable properties.
Benefits of Grade 2 or above Intruder Alarm Systems
More reliable
Insurance compliance
Wireless options
More flexible
Better logging and reporting
We install Honeywell Galaxy Alarm Panel and Accessories Grade 2 and above for vulnerable commercial and residential properties.
These differ from the cheap DIY intruder alarm panels installed by most residential installers, by incorporating many key fault finding and anti-tamper systems not available on cheaper models. A good example of this is cable condition monitoring.
Intruder alarm systems – an overview
Every intruder alarm system incorporates an LCD keypad remote to the alarm control panel. This provides full status information on each zone. It is also possible to add in further features, such as remote programming and diagnostics, which enables quicker support in the event of a system problem.
These systems are suitable for use in installations compliant to PD6662:2004 (prEN50131-1:2004) security grade 2, Environmental Class II and EN50131-1:1997 security grade 2, Environmental Class II.
Intruder alarm systems are specified by grades one to four from the European Systems Standard EN 50131-1 (British equivalent PD6662). One being the least secure and four offering the greatest level of intruder protection.
How intruder alarm grades work
Usually for commercial premises the insurer will specify the alarm grade required – typically for 90%+ this will be grade 2 or 3. Most domestic systems are grade 1.
| Alarm Grade | Level of Risk | Type of Premises | Insurance Approval | Notification Options |
| --- | --- | --- | --- | --- |
| 1 | Low | DIY Type Installation | NO | NO |
| 2 | Low to Medium | Residential & Commercial | YES | YES |
| 3 | Medium to High | Commercial | YES | YES |
| 4 | Very High | Banks, etc. | YES | YES |
Grade 1
For a low risk of theft. It applies to a property that is not likely to attract burglars. In the application guide (DC CLC/TS 50131-7), it assumes that a thief is likely to be opportunistic rather than planning a theft and will simply break open a door.
Grade 2
For a higher risk of theft. Such a property is likely to have something of interest to an experienced thief, who is likely to have some knowledge of how intruder alarm systems work and possibly carry some tools to help him/her to overcome a simple alarm system. The thief is likely to check the building for easy access through doors, windows and other openings.
Grade 3
For a property that is a reasonably substantial risk, one which could very well contain objects of high value, so there is good reason to assume that it may be broken into. An intruder is likely to be knowledgeable about intruder alarm system in place and have the necessary tools and equipment to overcome the system. The thief is likely to get in by penetrating doors, windows or other openings.
Grade 4
For highest-risk properties. Such properties are likely to be targeted by a gang of thieves who will probably have planned the burglary in advance. They will know how to tamper with the intruder alarm system to prevent detection and can be expected to gain access by penetration of floors, walls and ceilings.
Intruder alarm installation in Cardiff & South Wales
Over the years we have acquired a variety of testimonials for our services from businesses in South Wales and beyond, including the London Women's Clinic and the Celtic Manor Resort.
So if you are interested in finding out more about our intruder alarm system installation then please get in touch with our sales team. We cover the entire South Wales area – including Cardiff, Newport, Swansea, Caerphilly and Bridgend – and can even travel elsewhere in the UK depending on the job.
If you are based in Cardiff or the South Wales region and need an intruder alarm system designed and installed in order to protect your residential or commercial property then please do not hesitate to contact Twisted Pair Technologies today on 08000 925 921!