IT Companies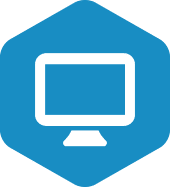 Twisted Pair Technologies provide specialist hardware installation services for IT companies and IT managers UK wide. We can establish hardware faults and ensure site connectivity quickly.
Services We Have Provided To IT Companies
We help IT companies extend their range of services and client reach.
We can help IT mangers by eliminating unnecessary site visits.
We can extend the reach of your business by providing reliable partner services. Thus improving customer service and experience to the end user.
We offer 25 year performance warranties across multiply suppliers. Excel, Molex, EuroLAN. True Class TIA/EIA testing with fluke DSX-5000 test equipment.
In addition to cabling we can offer a host of IT support services to assist you. Such as establishing remote connectivity.
We can eliminate the reason to attend site saving your engineer on travel time and support costs.
Many of the top South Wales IT companies use Twisted Pair Technologies to provide best in class infrastructure support. Contact us to see why.