ANPR Systems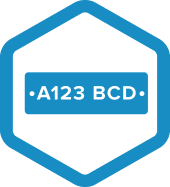 A powerful and cost effective method of controlling access and monitoring vehicle movements.
The Benefits of ANPR Camera & System Installation
Easily monitor traffic
Accurate analysis of visitors
Automatically screen vehicles
Access control for car parks
Car park auditing & management
Eliminates the need for expensive entry tokens/fobs
An introduction to ANPR systems
ANPR (Automatic Number Plate Recognition) is a powerful and cost effective method of controlling access and monitoring vehicle movements. It works by using Optical Character Recognition (OCR) to read the number plate of vehicles via cameras at the roadside. The number plate of vehicles is stored in a database to allow statistical analysis.
How can ANPR benefit you?
There are many key benefits in using ANPR technology, including the following:
Traffic monitoring and counting – Allowing accurate analysis of returning visitors, peak times, journey time monitoring and average speeds.
Access control for car parks and sites – Removes the need to supply and control tokens or fobs to car park users, providing cost effective control for car parks and secure sites.
High risk area control, e.g. airports and border controls – Provides enhanced security by automatically screening vehicles.
ANPR is extensively used by the Police and Highways Agency to check for wanted vehicles as well as to monitor journey times and congestion. The most high profile system in the UK is the London Congestion Charge cameras. It is estimated that there are over 10,000 ANPR cameras in use by the Police forces UK-wide.
You can read about how we improved the ANPR system already in place at Swansea's Singleton Hospital here. In addition to improving their site's level of security and the effectiveness of their system, we gave them on-site training in order to save them time and resources in maintaining the system in the future.
Why use us for ANPR camera installation?
In addition to our other services, we have received great feedback from our clients regarding the installation of ANPR cameras and the systems that go with them. But don't take our word for it – see our testimonials to find out what our happy clients are saying.
If you would like to find out more about ANPR systems and to discuss whether or not the installation of ANPR cameras would be worthwhile for your business, please do not hesitate to get in touch. Although we are based in – and primarily serve – the South Wales region (including Cardiff, Swansea, Newport, Bridgend and Caerphilly), we are more than willing to travel futher afield depending on the nature of the enquiry.
If you are in need of the installation of ANPR system and cameras for your business – in order to monitor the traffic arriving and leaving your premises – then please contact Twisted Pair Technologies today on 08000 925 921!
To find out more about our ANPR solutions, visit our sister company's website: Guard Tech Security.