Fibre Optic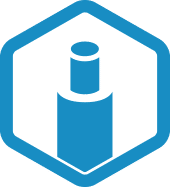 Twisted Pair Technologies offers fibre optic installation, testing and repair solutions to companies UK-wide.
Fibre optic cabling provides much greater bandwidth than copper and is typically used distances beyond the 90 metere copper cable limit or for backbone connections between local network equipment. Fibre cable is immune from electromagnetic interference (EMI), therefore fibre optic cabling can be installed alongside mains power, utilising the same containment routes and cutting down the costs of installation.
Six Key Reasons To Choose Fibre Optic For Your Network
Raise System Performance
Increased Bandwidth
Lower Bit Error Rates
Signal Security
Overall System Economy
Reduced Size and Weight
Why Choose Fibre Optic?
Fibre cable is immune from electromagnetic interference (EMI), therefore fibre optic cabling can be installed alongside mains power, utilising the same containment routes and cutting down the costs of installation.
Fibre optic systems have many attractive features that are superior to electrical systems. These include improved system performance, immunity to electrical noise, signal security, and improved safety and electrical isolation. Other advantages include reduced size and weight, environmental protection, and overall system economy.
Key Benefits of Fibre Optic:
System performance
Greatly increased bandwidth and capacity
Lower signal attenuation (loss)
Immunity to Electrical Noise
Immune to noise (electromagnetic interference [EMI] and radio-frequency interference [RFI])
No crosstalk
Lower bit error rates
Signal security
Difficult to tap
Nonconductive (does not radiate signals)
Electrical isolation
No common ground required
Freedom from short circuit and sparks
Size and weight
Reduced size and weight cables
Environmental Protection
Resistant to radiation and corrosion
Resistant to temperature variations
Improved ruggedness and flexibility
Less restrictive in harsh environments
Overall system economy
Low per-channel cost
Lower installation cost
Our fibre optic installers can provide solutions across the complete fibre range from OM1 to OM4, OS1 & 2, including armoured and specialist terminations.
Our Fibre Optic Expertise
At Twisted Pair, we are committed to providing the right fibre optic solution for your business. With our range of product partners, we can meet any requirements and pride ourselves on providing honest accurate assessments of our customers' network needs.
Twisted Pair Technologies design and install the following range of certified 25 year warranted fibre optic cabling and infrastructure products, designed for reliable and flexible trouble free networks:
Molex
Excel
Brandrex
Hellerman tyton
EuroLan
Fibre Optic Case Studies
Want to learn more about how we work with clients? We've written up our process and solutions when working on various fibre optic projects, working with a range of companies in different sectors – including big names such as the Celtic Manor and Sony:
Fibre Optic Testimonials
Here are a few testimonials for our work installing fibre optic solutions:
"We have utilised the experience of Twisted Pair Technologies for a number of projects and found them to be reliable and industrious. They have shown great enthusiasm for the job in all weathers and conditions, meeting all deadlines and challenges set them… They installed/tested/commissioned 90% of our single mode fibre backbone and over 100 wireless access points providing the complete fibre optic infrastructure for the Ryder Cup 2010 event. I have enjoyed working with the guys and would have no hesitation in recommending them to anyone."

Clive Morgan, Celtic Manor
"We were in need of some substantial re-cabling as some of our infrastructure was twenty five years old. We were also operating at full capacity, which meant we were restricted in terms of future growth.

"Twisted Pair were excellent. Their engineers were technically competent and worked to exacting standards and produced high quality workmanship. They clearly labelled and tested each and every item, which in a huge building such as this is no mean feat. The Twisted Pair contractors even brought their own hoover and cleaned up after themselves."

David Morgan, IT Manager at Sony UK Technology Centre
See more testimonials from happy clients on our Testimonials page.
For more information on how our company can help with your fibre installation needs, please contact our dedicated sales team.