Telephone Systems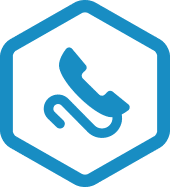 Choosing a phone system can be a daunting and costly process. We can steer you through this minefield.
Telephone systems for your organisation
Most telephone systems in today's marketplace provide very useful statistics to help you manage and grow your business, yet many people just don't know how to use them. For example, monitoring the duration of calls and how long it takes for certain staff to answer the telephone will give information as to whether improvements can be made and more calls taken or whether or not more staff are genuinely needed.
We are both independent and BT Local Business partners. This enables us to offer any broadband or phone solution from the entire BT catalogue, whilst giving us access to more niche and bespoke solutions as required.
Our experienced staff can recommend the perfect phone system for your organisation – we can ensure the system operates as you require while keeping running costs down where they should be!
Our telephone system options
Our telephone systems start from £2.99 per month, with a 5 extension VoIP phone system from £5 per month with no on-going contract.
Our phone system range offers a choice of communication products to suit any business environment, from advanced IP based communications platforms for large organisations to small digital systems with traditional desk mounted handsets.
Telephone system installation in Cardiff & South Wales
So why should you use Twisted Pair Technologies for your phone systems setup? Well, for one, we are really proud of the testimonials that we have built up over the years from our happy clients, who have praised our knowledge and passion in everything that we do.
If you would like to find out the best phone system option for your business then please do not hesitate to get in touch with our friendly and knowledgeable sales team. We cover the entire South Wales region, including but not limited to Cardiff, Caerphilly, Newport, Bridgend and Swansea. Wherever you're based, it's worth getting in touch.
If you are based in Cardiff or the South Wales area and need a more cost effective phone system solution for your organisation, please call Twisted Pair Technologies on 02920 099966 today!