Voip Phone & Network Upgrade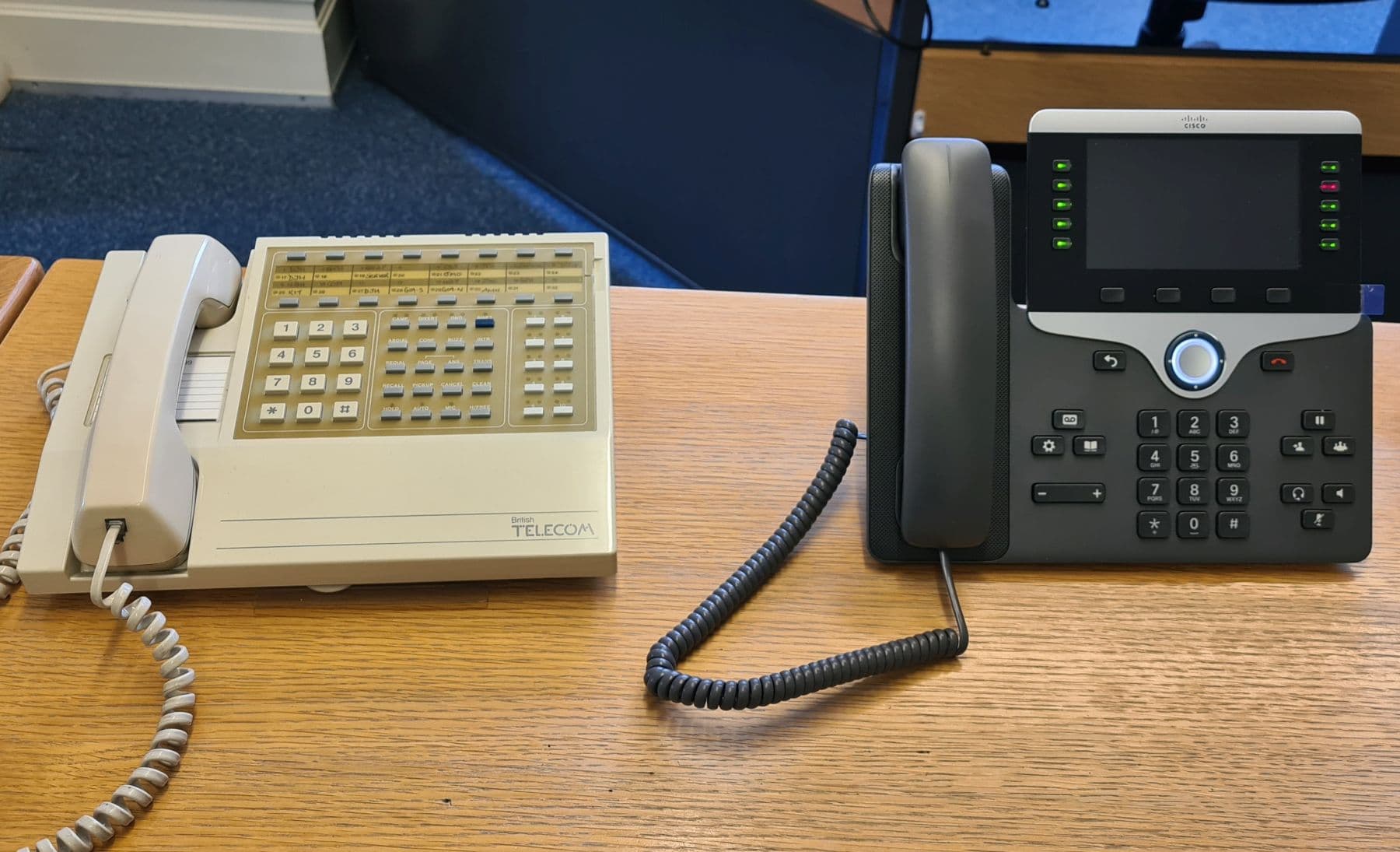 Project Overview
We've recently completed a telecoms and network upgrade for a company in Bridgend. Previously they were using a BT Octara system dating from the late 1980s with multiple analogue PSTN lines. The offices had a partial Cat5e network with internet provided by ADSL broadband.
The Challenge and Solution
Our challenge was to bring the office infrastructure right up to date with modern security and management. We installed and configured:
200 Mbit Leased Line broadband connection.
Fully managed router with integrated threat management
4x Managed network switches across 3 locations.
2x Managed wireless access points
30x Cat5e points including testing of existing Cat5e network
16x VoIP phone system on a cloud hosted platform
Configuration of multiple virtual LANs (data, voice, CCTV, guest and management) to segregate all traffic and improve security
The phone system is on its own segregated VLAN and includes all UK calls. This gives the client complete control of monthly costs, while also allowing employees to work from home.
Additionally we brought in IT specialists to help our client migrate from their legacy onsite servers to a fully managed cloud solution. This allowed our client to move to Office 365 and remove legacy FTP servers.
The work is ongoing to achieve Cyber Essentials with Azure Active Directory and InTune management of all desktop computers.
See more about our services here https://twistedpairtech.co.uk/services/ or give us a call for some help and advice.
Key Accomplishments
Over 200x increase in upload and 20x in download speed.
Fully managed network infrastructure
Improved network security and disaster recovery
Vastly improved remote working capability
Services Provided