ANPR for Singleton Hospital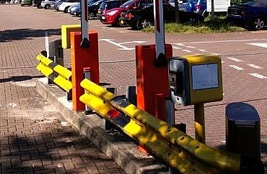 We have recently completed a make-over of Singleton Hospital's Automatic Number Plate Recognition (ANPR) system.
The old ANPR system in place was showing signs of age and typical wear-and-tear, with some of the cameras having been knocked and damaged over time.
After a full service – including all of the cameras being re-aligned, cleaned and signal/image quality checked – we also installed full Armco barriers around the vulnerable cameras to improve visibility and reduce accidental damage. As part of the work, we serviced the ANPR server and installed a full solid state storage system to back up the system  database.
As part of our service to Singleton Hospital, we also spent time with the staff on-site to ensure that they understood the system and that they were making maximum use of the technology in order to save time and resources.
With NHS staff being pushed to do more with less, the ANPR system allows more time to be devoted to important tasks rather than simple administration.
As testament to the work, the registration database is actually more accurate than the main hospital's staff database and has been able to track down rogue vehicles.
Find out more about how we can install ANPR cameras and systems at your business premises today!
Comments are closed.