25 Year Excel Network Installation Warranty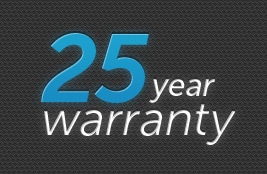 Twisted Pair Technologies are Excel Certified cable partners. We offer a full 25 year network installation performance guarantee across the full range of Excel cable solutions.
Excel is the number 2 cabling provider in the UK with 17% market share. Trusted by large corporations, government & local authorities. Their solution offer excellent value for money whilst maintaining the quality and guarantees required in a corporate environment.
An Introduction to The Excel Structured Cabling System
The demands of today's business environment mean we increasingly rely upon the instant supply and availability of information from both colleagues and the outside world.A well designed, correctly installed, standards-compliant structured cabling system, backed by a comprehensive warranty program, is the best way of protecting your investment and allowing for future needs.
Excel is a world-class premium performance end-to-end infrastructure solution – designed, manufactured, supported and delivered – without compromise.
Excel offers one of the market's most comprehensive ranges of passive cabling products designed to suit installations in data centre, enterprise, campus, and manufacturing environments, including:
Category 5e U/UTP and F/UTP
Category 6 U/UTP and F/UTP
Category 6A F/FTP, U/FTP and U/UTP
Category 7A S/FTP
Multi and Singlemode optical fibre systems
MTP high density pre-terminated optical fibre systems
Blown optical fibre systems
Voice cabling and accessories
Wall and floor standing cabling cabinets
2 Post Frames
Floor standing server cabinets
Intelligent & standard power distribution units
With an emphasis on compatibility and standards compliance 'from cable to cabinet', reliability and product availability, Excel is the complete trusted solution. Since the brand was launched to the UK market in 1997, Excel
has enjoyed formidable growth and is now reported in the latest BSRIA UK market report as the 2nd largest structured cabling brand with 17% share of the UK market.
The Excel System Warranty provides a 25-year product and applications assurance of compliance with the industry performance standard appropriate to the class of cabling system installed. The Excel System Warranty is
only available when the said system is designed, supplied and installed by an accredited Excel Partner