25 Year Network Guarantee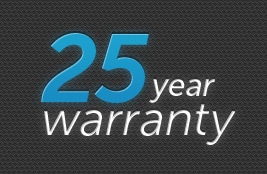 We now offer a full manufacture backed 25 Year Guarantee, backed by EuroLAN. Any fixed network copper Cat5e through to Cat7 along with all single and multi mode fibre optic networks.
A unique long-term 25 -year Extended Product Warranty and Applications Assurance Program is provided for all certified Eurolan projects. When installed per ISO/IEC 11801:2002(E), EN50173-1, TIA/EIA-568-B cabling standards
Solution Eurolan Europe AB will support Link and Channel Warranty and Application Assurance Program for both copper and fibre optics.
System Performance Warranty
The linkschannels of the Certified Cabling System will comply with the category of end-to-end performance which the system is certified to.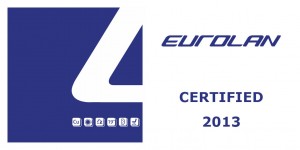 Application Assurance Warranty
The Certified Cabling System will be free from defects which prevent the operation of standards
based applications protocols over the category of end to-end performance which the system is certified to.
When installation is completed, If no errors are detected and no objections made, the Warranty on the Eurolan SCS is issued within 20 days. The warranty period starts since the date of installation completion indicated in the Registration form.
Eurolan products must be installed per appropriate Eurolan instruction sheets.
Note: All networks shall be installed per applicable standards and manufacturer's guidelines.
Please contact us for more information.