Authorised Molex Premise Networks Installer 25 Year Warranty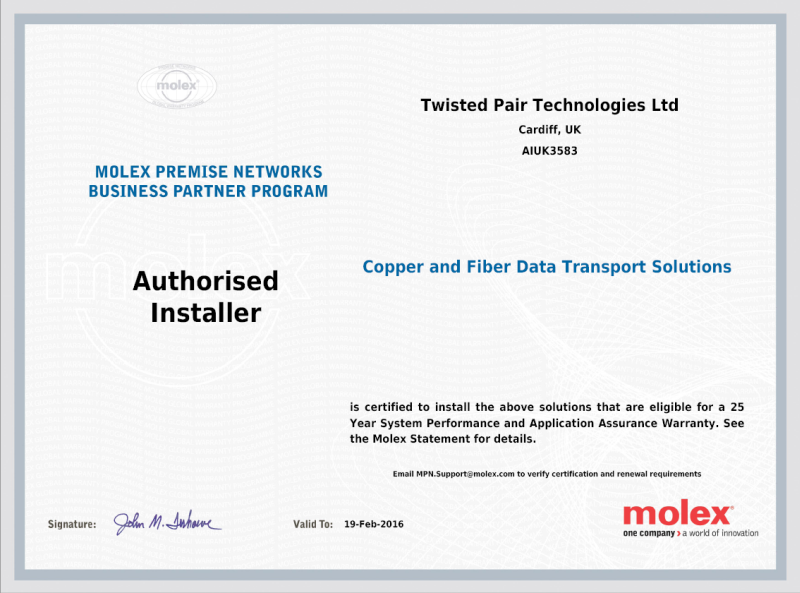 Twisted Pair Technologies are Authorised Molex Installers for Copper & Fibre Data Transport solutions.
This means we can offer 25 Year Warranty across:
Copper, Cat5e to Cat6a
Fibre Optic Multi Mode OM1 to 4
Fibre Single Mode OS1 & OS2
Partnering with Molex Premise Networks. We are delighted to offer these additional services to our clients.
Molex Key Facts:
A leader and innovator in the $48 billion global interconnect marketplace
8% market share
40 manufacturing locations in 16 countries
More than 100,000 products
Dedicated team of approximately 34,000 professionals