Preventing Fire in Malpas fire Station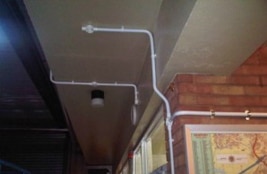 Our engineers have been hard at work this week in Malpas Fire Station, South Wales.
A full addressable fire system has been installed, ironic as it sounds, but under building regulations every area had to be covered. This included the detailed fire drill of, "just get out!"
the majority of the installation needed to be mechanic protected due to fire engines and fire fighting units travelling within the building. For this we used conduit please see the photos included.