High defintion CCTV on a budget? Get a high end system for less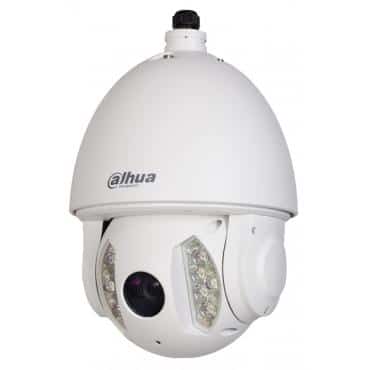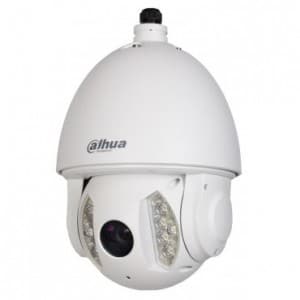 Nowadays old analogue standard definition CCTV is dead. Why would anyone want to install yesterdays technology?
However this leads to a few problems as a decent upgradeable high definition CCTV recording platform can set you back 1,000s.
There is another way for specifically smaller systems under 8 cameras to be build on a budget. All this requires is a small amount of computer knowledge.
With the cost of cameras coming right down now 2 mega pixel cameras or 1080p HD can be brought for under 100 pounds the recording and playback is easily the most expensive component.
Ok so you have the CCTV cameras, cable and network switch, where next?
There's two options for free recording if all of your cameras are the same brand normally the manufacturer will include free VMS Video Management Software. This can sometime be quite good but with a couple of caveats.
1) The software will usually only support the manufacturers cameras, understandably.
2) The software had no support and can be withdrawn at any time. We have seen this happen even with large blue chip manufacturers.
3) If it is a cheaper or unknown brand the software is often poorly written. Documentation can be either non existent or in a foreign language.
4) There is no guarantee of the software stability. What happens if the application crashes? Is there a watchdog program to restart the recording applications and recover the video data?
However for smaller systems upto 8 cameras where you don't need to keep video data for long there is another solution.

Milestones the professional recording platform has a entry level product called Milestones Go. The limitations include a maximum of 8 cameras and 5 days of recording before the data is overwritten. However this probably covers >85% of all CCTV installations.
What do I need:
A PC Computer running window 7 64 bit
The exact specification will depend on how many cameras you have, what resolution they are and the frame rate in frames per second. I would recommend a second hard disk is installed to store the video data.
Realistically you are looking for a dual core machine with over 4Gb of ram
Network Hardware
An old 10/100 switch will easily work for a small system like we are describing.  See Amazon or eBay for cheap options. Go for POE Power Over Ethernet to simplify installation. These can be bought for under £30 for a basic POE model.
You will also need Ethernet network cables to connect the whole system up. Basic Cat5e cables will be fine for any simple CCTV system
CCTV cameras
You will need IP CCTV cameras which are ONIFV compliant to work with the Milestones platform. I would recommend you check the compatibility list and try and purchase fully compliant cameras.
Recording Software
Register with Milestones and download the free trial. One you have installed the software you can register for a free Go license. See the link to the Milestones CCTV NVR recording platforms and download Go edition.
From here you have plenty of options. Why not connect the system to the internet to enable remote viewing. Mobile phone clients are available for both iOS and Android.
Other points to keep in mind:
Make sure the PC you use is not running other applications in the background. Ideally do a clean install of your OS or at minimum un-install all applications. Any anti-virus must be set not to scan the hard disk you are using to store the video data.
Check on and re-boot the PC at least once a week to ensure reliable operation.
This is a brief introduction to the whole topic. Please feel free to contact us for more information or one of these systems professionally designed, built and installed.