A little bit about POE or Power Over Ethernet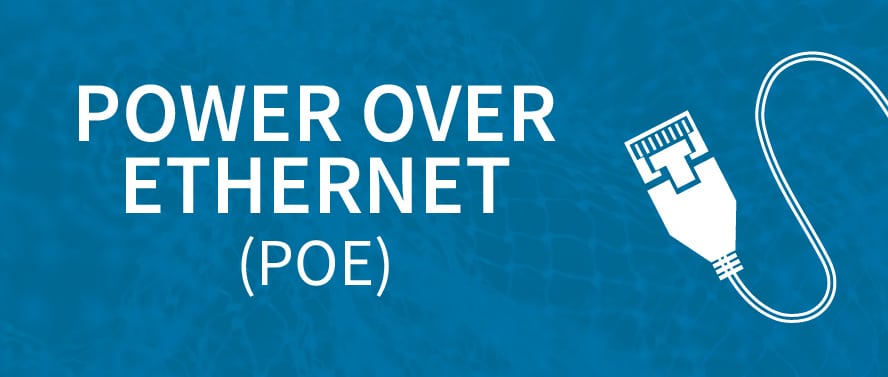 Ok so I'm actually a bit surprised to be writing this but a little over a week ago, we were doing some work for a very tech savvy cyber security company and to my complete shock, they had no idea what POE or Power Over Ethernet was. I guess its just our inner nerd that assumes anyone technical would understand.
So therefore its high time to write a post about POE what it is, how it helps and why its amazing!
Everything needs power right? From your desktop phone, CCTV cameras, to Wireless Access points. They all need electricity to work. Before POE you would run a signal (data) cable and a power cable to each device or you would site the device next to a mains socket and plug in a power adapter. This was just the way things were done and in all fairness it worked.
However with devices increasingly being connected via Ethernet cable (cat5e etc) in 2003 the IEEE came up with the first POE standard IEEE 802.3af-2003. This allowed power to be carried on the same cable as the data. This was a great idea as for years before people had been making adhoc solutions to carry power and data over Cat5e cable.
This has three main advantages:
Only one cable needs to be run to the device saving time and materials at installation
The devices can all be powered and monitored from a central location
Centralising power sources makes backup power and system monitoring much simpler
There are three current / proposed POE standards using 8 wire (4 pair) standard Ethernet cable:
Low power 802.3af up to 15.4W
Medium power 802.3at up to 25.4W
High power up to 50W
Ultra High power up to 90/100W
POE type 1 & 2 are commonly found on POE switches. Some high specification and specialised switches support type 3 POE. Type 4 POE is generally implemented with a dedicated POE injector between the switch and the end device.
POE is now pretty much standard for all lower power devices. In fact its hard to find a phone, CCTV camera or wireless access point that isn't POE. Even where a device isn't POE compatible you can buy POE splitters to power the device directly from one cable.
If you have any networking queries feel free to contact us and we'll do our best to help.