Twisted Pair Update Fibre Optic & Cat5e Infrastructure for Sekisui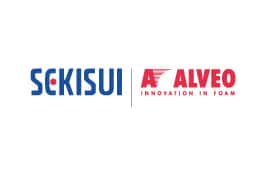 Sekisui Alveo world leader in high-performance polyolefin foams use Twisted Pair to update their Fibre Optic and Cat5e infrastructure.
We have just completed a network upgrade for major manufacturer based in Merthyr Tydfil. Sekisui Alveo develops, produces, and sells high-performance polyolefin foams, primarily in Europe. Commitment to total quality and customer focus have made them the European market leader in polyolefin foams.
We were contracted to improve network connectivity in the far reaches of the plant ensuring the system will remain future proof. The installation included a new run of 12 core fibre from the central server room to a remote cabinet in the warehouse. Each core having a potential data rate of 10 Gigabits per second
Additionally 24 new Cat5e data points were run from the remote cabinet to comprehensively cover the warehouse and production offices. This eliminated the need for repeater hubs and ensured the network was fully compliant to the latest standards.
The new update also paved the way for the company to introduce new technology, like Voice over IP phone systems.