Elevate Your Business's Network Cabling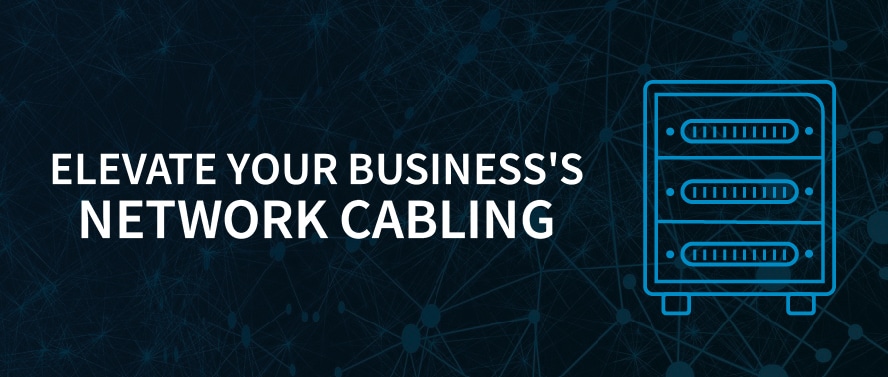 At Twisted Pair Technologies LTD we specialize in providing top-notch network cabling solutions for businesses of all sizes. With years of industry experience, our team of skilled professionals can design, implement, and maintain an efficient and reliable communication room tailored to meet your organization's specific needs.
We provide a comprehensive network solution that encompasses everything from data cabinets, patch leads, and network switches. Our systems are tailored to suit your present needs as well as future demands. Upon installation, we back our service with a 25-year network performance warranty, guaranteeing seamless connectivity and trouble-free operation throughout the entire lifespan of the setup.
Our Services include:
Network Planning and Design:

Our first step is to understand your business requirements and future growth projections. Our team will then craft a customized network plan that optimizes performance, scalability, and cost-effectiveness. We take into consideration factors such as bandwidth needs and equipment compatibility.

Network Cabling Installation:

Whether it's Cat6, fiber optics, or any other type of cabling, we ensure precise and neat installations to minimize interference and maximize data transfer rates providing smooth communication and data flow.

Communication Room Setup:

The central hub of your network infrastructure is the communication room and we take great care in organizing and setting up this critical space. From rack installation and cable management to equipment placement and labeling, we ensure a tidy and efficient communication room that simplifies maintenance.

Network Maintenance and Support:

To ensure your network operates at peak performance consistently, we offer comprehensive maintenance and support services.
Benefits of Network Cabling management:
Equipment Protection:

Safeguard your valuable network equipment from dust, debris, and accidental damage. A sturdy network cabinet provides a controlled environment that shields your routers, switches, servers, and other devices from external elements.

Cable Management:

Tired of tangled cables and messy installations? Network cabinets offer dedicated cable management features, such as cable routing and cable trays, to keep your cables neatly organized. Say goodbye to confusion and hello to a more streamlined and professional setup.

Security and Access Control:

Protect your network assets from unauthorized access. Network cabinets often come with lockable doors and robust security mechanisms, ensuring that only authorized personnel can access your infrastructure.

Improved Ventilation:

Overheating can cause severe damage to network equipment. Quality network cabinets are designed with ventilation options, including fans and vents, to promote proper airflow, keeping your devices cool and running smoothly.

Space Optimization:

Network cabinets are available in various sizes and configurations, allowing you to maximize your floor or wall space.
Take your business's network infrastructure to the next level with our superior network cabling solutions. Contact us today to discuss your requirements. Let us be your trusted partner in building a robust and future-ready communication room for your business.