ANPR Nation: How Channel 4's Hunted Uses ANPR Technology for Tracking
Have you been watching Channel 4's gripping new reality show Hunted? Each Thursday at 9pm 14 ordinary Brits are challenged to go rogue for 28 days, as some of the finest investigators in the country work against the clock to track them down, utilising top technology to find, locate and capture their targets.
Could you evade capture on the run for 28 days? The challenge is tougher than you might think…
From mobile phone tapping and CCTV to bank transaction tracking, the surveillance experts have an abundance of tools at their disposal to map and track the escapees' every move. Using the equipment and techniques used by Police and security services in the UK, the specialists shed fascinating light on the strategies used to capture criminals and prevent crime in Great Britain. But there's one area in which Twisted Pair Technologies may have the upper hand…
ANPR (Automatic Number Plate Recognition)

At Twisted Pair Technologies, we provide specialist ANPR services and products for a very wide range of applications. From improving security and eliminating the need for expensive entry tokens, to closely monitoring traffic to improve logistics, the applications for this technology are extensive, helping businesses cut costs, save time and maximise efficiency.
Yet in Hunted, ANPR has just one, very important function: picking up number plates on the motorway to help investigators locate fugitives quickly and easily. The show is a brilliant example of this technology's precision, accuracy and dependability, showcasing just how effectively the system can recognise individual plates anywhere in the country – instantaneously.
ANPR on the Motorway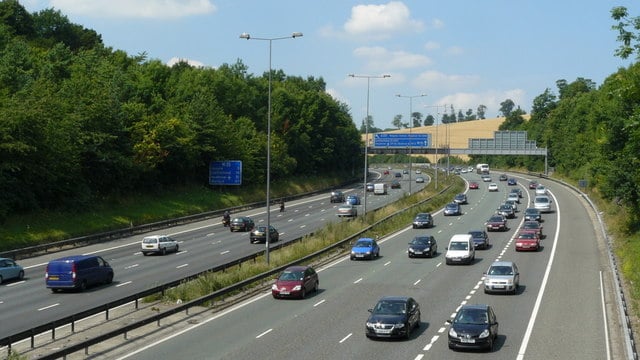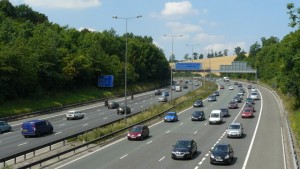 With an estimated 8,000 ANPR cameras lining Britain's motorways, your plates can be captured multiple times a day as you travel around the country. These cameras are different to more standard security cameras, many of which are now being converted to offer ANPR functionality. Elsewhere on the roads, police vehicles are also often fitted with ANPR cameras, documenting number plates and serving up information about the vehicle in real time.
And ANPR usage is not limited to the Police. A huge number of businesses and organisations across the country now use the system for things like parking and security. While the security services cannot access the data captured by these private systems immediately, by following due legal process, this information can be made available to them.
Escape: Impossible
So is escape impossible? Well, if you're planning your getaway via motor vehicle, almost certainly. Keeping to quiet, rural roads will reduce the fugitives' chance of detection, but should they venture onto larger roads and motorways, it's almost certain that their plates will be captured and recognised instantly, giving away their location in the blink of an eye.
We may not offer ANPR services that capture fugitives, but our systems are trusted by organisations across the UK to provide data, minimise costs and improve efficiency, particularly in the maintenance of car parks and when it comes to ensuring security. To learn more about the everyday benefits of ANPR, contact our team today.